Soy Wax Melts | More Candles
- Lavender
€10,00
Customer Reviews
Wax melts
Very good ❤ the fragrance. Ordered 5 different fragrance. To see which ones I like best.
12/17/2021
Eimear H.

Ireland
Melts
Soy melts are lovely
12/14/2021
Susan M.

Ireland
Beautiful scent
The wax melts were beautifully presented and the scent was fabulous and lasted.
09/07/2021
Helen M.

Ireland
More candles soy wax melts
i am a regular customer with more candles and for very good reason. These candles and wax melts are so good i won't be going back to buying any other product. The smell is amazing and when I leave them in the hall the whole house smells of the scent and they last long too and not just for one burn. i would really recommend these to anybody.
08/31/2021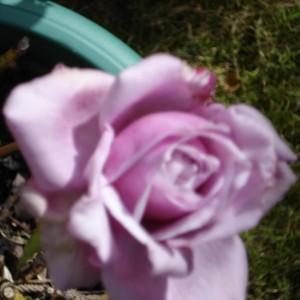 FH
Frances H.

Ireland
More Candles
I bought the melts as a gift, receiver is very pleased with scent and use. Personally, I recommend More Candles produce, very reasonably priced, good value.
05/18/2021
Yvonne H.

Ireland
Wax melts
The wax melts smell beautiful you can smell them all over the house I definitely will be buying more
05/11/2021
Marcella H.

Ireland
Amazing...
Loved them I found the scent lasts longer than other wax melts... Baby powder is definitely my favourite...
01/03/2021
ann b.

Ireland
Candles and melts
I love the candles lovely smell and also the melts.perfect
12/03/2020
Penny P.

Ireland
Waxing Lyrical
Wonderful memories of baby powder used many years ago. Fragrance lasts for ages too.
11/09/2020
Leanne L.

Ireland
5 stars
We absolutely love our new wax melts. The smells are stunning. Couldn't be happier!
11/07/2020
Melissa K.

Ireland
Soy wax melts
Hi Shauna the wax melts and candles are beautiful delighted with them the smell off them burning reminds me of my favourite perfume Jo Malone will be buying again. Thanks Melissa
10/27/2020
Louise M.

Ireland
Very happy
Even when they're not melted, I can still get their scent in the room
10/20/2020
Greta W.

Ireland
Great service and products
Wax melts smell great and are long lasting. Service was great. Thanks a mill Shauna ❤️
10/03/2020
Jacinta W.

Ireland
Wax Melts & holder
Recently purchased lavender wax melts... my 2nd favourite after Baby powder... love love love... looking forward to Halloween & Christmas melt smells...